CHIMNEY REPAIR IN SOUTH JERSEY AND MONTGOMERY/DELAWARE COUNTY PA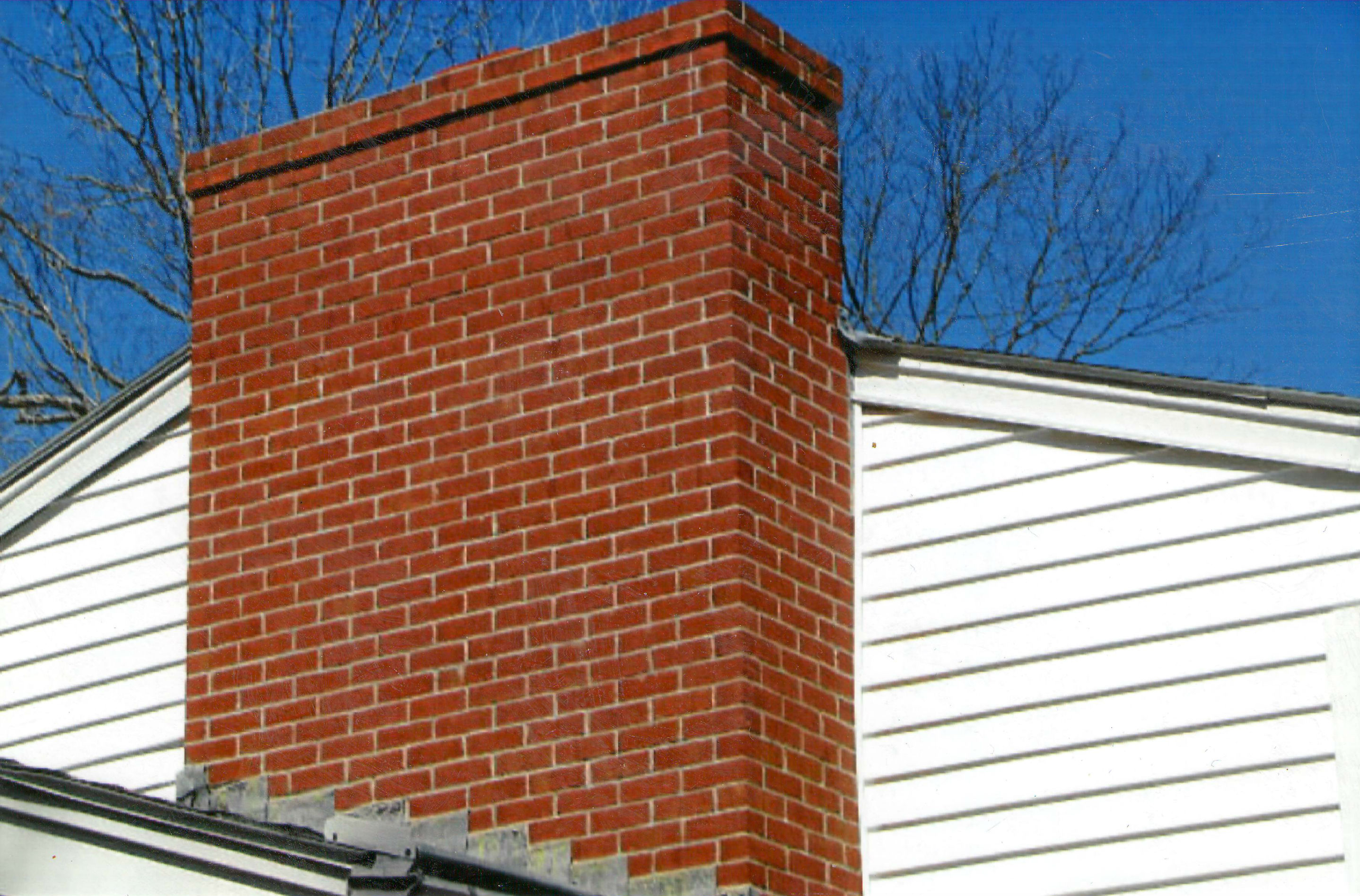 These are some of the services we perform:
Chimney Lining
Chimney Repointing
Chimney Waterproofing
Chimney Inspections
Stone Chimney Repairs
Stucco Chimney Repairs
Brick Chimney Repair
Chimney Rebuilding
Annual Chimney Inspections
The Affordable Mason provides expert and affordable chimney repair.  We offer brick pointing, stucco repair, stone repair on any chimney.  In addition, if you heat your home with coal, oil, natural gas, propane or wood you should have your chimney cleaned on an annual basis. This will ensure the safety of your home and family. Exhaust from any combustible materials fuels combined with weather and time, can cause chimneys to deteriorate. Chimney deterioration affects your home's heating system efficiency and can lead to a buildup of carbon monoxide.  Call for a free estimate and chimney inspection.
ANNUAL CHIMNEY INSPECTIONS
You should have your home's chimney inspected every year! According to the Chimney Safety Institute of America, homeowners with high-efficiency heating systems should carefully monitor the condition of their chimney. In homes with new high efficiency systems, condensation in the chimney where water and other substances accelerate the deterioration of the masonry, leading to greater out of pocket expense in repairing the chimney.  Call us today to schedule an appointment for your chimney inspection!
OIL TO GAS CONVERSIONS/CHIMNEY LINERS
In New Jersey oil to gas conversions require installation of stainless steel liner to the chimney. Depending on the flue size of your chimney, a specific custom sized stainless steel liner can be installed in the chimney. We offer competitive prices and a factory lifetime warranty on the liner. We carry Forever Flex chimney liner systems. The best in the business. Full lifetime warranty. The liner and all components are the highest quality! The liner offers a strong 7-ply seam, which is air and water- tight. The liner has ten corrugations between each reinforced seam, offering greater flexibility.
All components are designed with ease of assembly. The Quick Cap features a wire screen and a wind guard (a no-screen style and a screen with no wind guard style is also available) which installs to the top plate collar without the need for a separate storm collar. This allows for fast installation and easy chimney cleaning. Our exclusive No Sag/No Leak Top Plate has a welded collar and sloped plate. Our Quick Tee design is fabricated with a 10″ long snout in addition to a secure inside removable take-off.
DAMPERS IN DELAWARE COUNTY, PA
Older dampers tend to have a metal-to metal seal. Today's more modern dampers are sealed with a silicone gasket which seals warm air 90% more effectively. These new energy saving chimney dampers are not only efficient and effective, but they last a long time. These dampers protect your chimney from water damage when the fireplace is not in use. They also prevent animals from entering the chimney. During the times that the fireplace is not in use and keeps animals from entering the chimney.
FIREPLACE/CHIMNEY REBUILDS
We can repair or rebuild any chimney type. Brick, Stone, Stucco, etc. We can restore your chimney to its original beauty and guarantee its safety. We also specialize in chimney rebuilds to include chimney crowns. Crowns are constructed with cement and prevent water from entering in your chimney. Generally, if you have a leak in your chimney it's from a a cracked or old crown. Repointing old motar joints can also solve chimney leaks.
FOREVER FLEX CHIMNEY LINERS AT AFFORDABLE MASON
CHIMNEY CAPS/CHASE COVERS
Chimney caps and chase covers protect your chimney from rain, snow, animals and debris. We use metal, stainless steel, aluminum or copper chimney caps or chimney chase covers. We offer our customers several options to include custom chimney chase covers specifically designed for your chimney.
WATERPROOFING/LEAKS
Affordable Mason specializes in finding hard to locate chimney leaks. Once we find the source of the leak we can repair the issues We specialize in finding and preventing leaks to your chimney and fireplace. We offer our customers the best types of waterproofing available. Please call us to further discuss what options are best for your chimney.
Mike McNamara
Affordable Mason
(856) 558-8735 – Burlington & Camden Counties
(610) 809-8197 – Delaware & Montgomery Counties